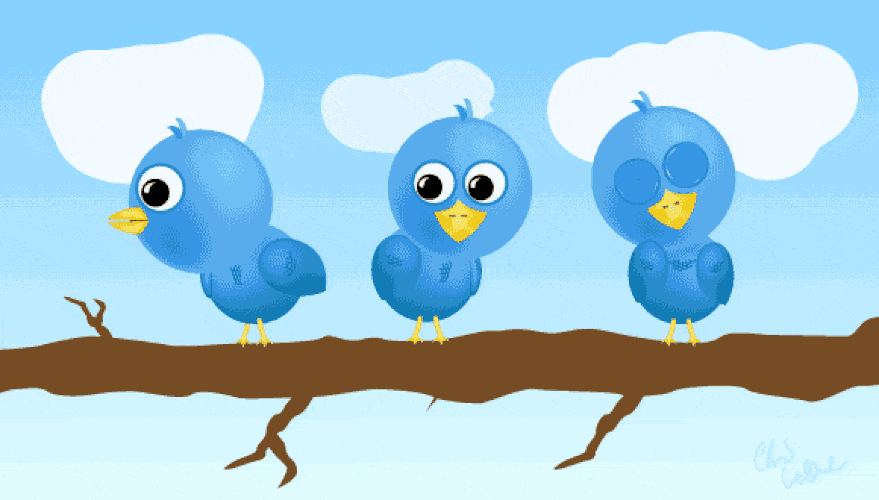 With more remote and hybrid teaching on the horizon, we're all thinking about how to create dynamic modes of engagement for our students. I've had a lot of luck with twitter over the years, so I thought it might be useful to share a few things I've learned for those of you interested in trying it out. Feel free to copy or adapt any of the linked materials.
START EARLY
Incorporate twitter into the flow of your course right away, in week one. Assign a low-stakes grade to their first course-related tweet. I've used a version of something I call the "photo intro" in several classes across various departments/disciplines, and it's always a hit (bonus: students learn how to make simple photo collages if they didn't already know how).
RECORD A DEMO
In addition to written instructions, make a short video of yourself walking students through the basics. I strongly recommend using Tweetdeck to supplement the functionality of twitter dot com, so make sure this demo focuses on how to use Tweetdeck columns to follow lists, hashtags, keywords, et al. Aim for 10-15 minutes for the demo video, and follow up with another, shorter one in a week or two if you notice students not quite getting certain aspects of the platform.
PROVIDE STRUCTURE
Twitter engagement works best when it is deliberate and iterative. Have students tweet in response to a specific prompt at least once a week, and include a required peer response component (examples here and here and here). You can also encourage more "organic" twitter engagement by gesturing to it in the structured prompts or offering "bonus" tweeting opportunities.
BE PRESENT (BUT NOT TOO PRESENT)
At least for the first couple of weeks, it's worth responding frequently to student tweets so that you model the conversational affordances of the platform: Ask follow-up questions, @mention other classmates or related accounts, use the "retweet with comment" function, etc. Students will get more comfortable, and then you can start to hang back a bit. The hardest part of teaching with twitter (for me at least) is making sure you don't feel "on call" 24/7. Designate blocks of time to engage with the hashtag, and set boundaries on your availability.
ASK STUDENTS TO SELF-ASSESS
At end-of-term, have students curate a "collection" of their best course-related tweets. This challenges them to reflect on their work in a meaningful way, and you get to see an overview of that work in an easily digestible format. Provide a form with a few questions to help generate substantial reflection. Depending on your approach to grading, you can let them assign their own marks—or average their numerical self-assessment with your own.
Not every student will excel at twitter engagement, and some will do just fine completing requirements without ever really "getting into it." But the majority of my students speak positively about their twitter experiences in course evaluations, with many citing it as their favourite aspect of a class. So if you're looking for a versatile and fun engagement tool that helps students develop meaningful connections to the material and to each other, consider bringing your class into the twitterverse.
Questions or comments? Tweet @virtualcasey.